THE WILDERNESS IS CLOSER THAN YOU THINK . . .
$40.00
from Wind Eagle Press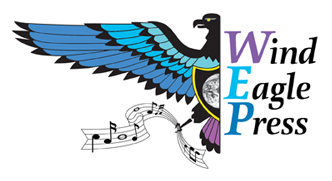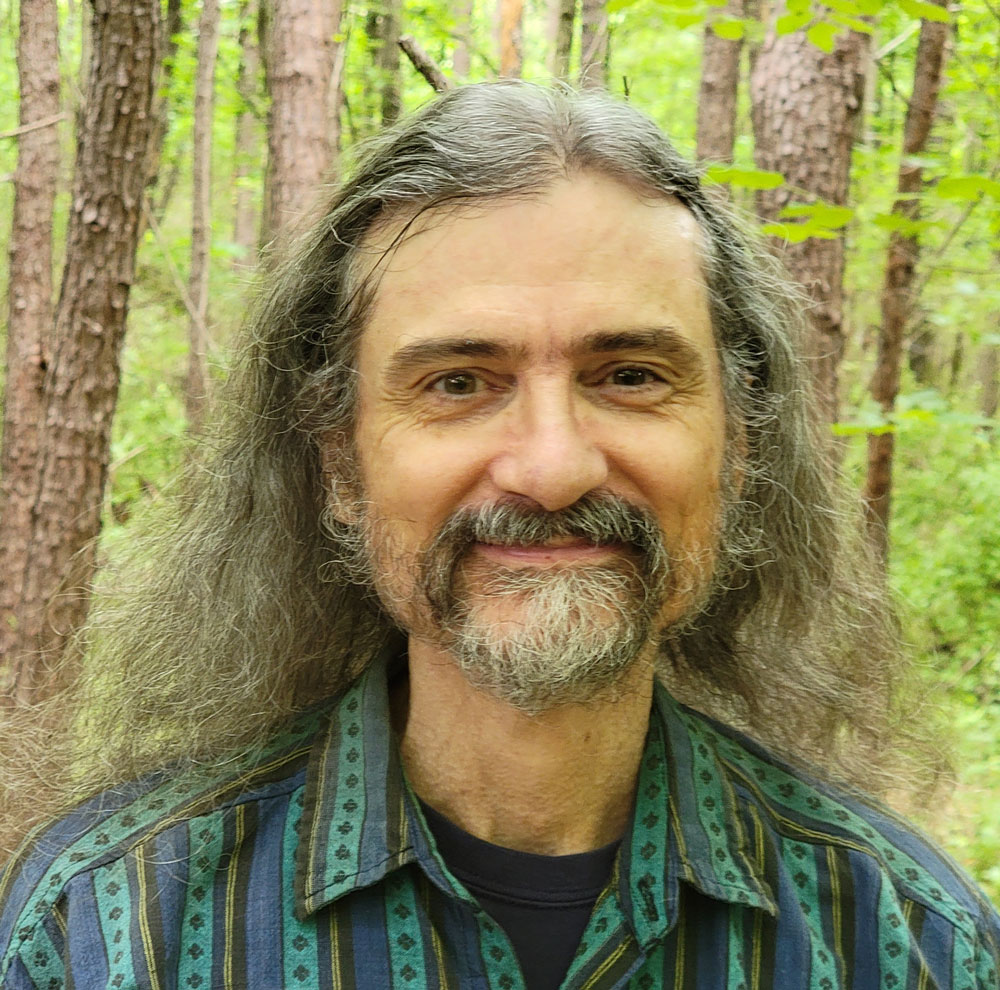 For over a decade, Atlanta poet STEPHEN WING
has been exploring the city's many hidden pockets
of wild nature with a group of fellow poets. These poems
offer a sampling of the riches he has found there –
treasures worth preserving as the city expands
its footprint of concrete and powerlines.
Photographer LUZ WRIGHT has captured portraits
of the magical places depicted in Wing's poems
through the unique perspective of her lens. The result
is a luminous collaboration of word and image,
imagery and vision, natural beauty and human
imagination. Atlanta's urban wilderness is calling!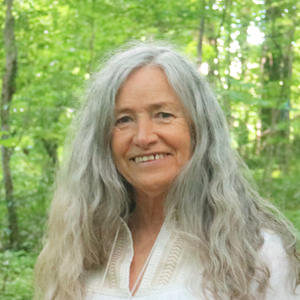 Click here to view some sample pages.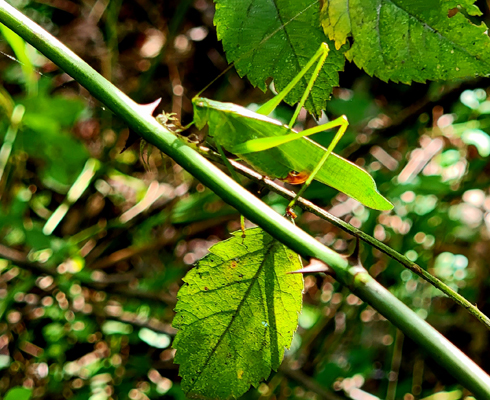 Glenn Carroll, Decatur, artist & activist
"Stephen Wing's newest work is a love letter to the world and to the word. His Earth poems, together with Luz Wright's photos, form a collection which celebrates metro Atlanta's various greenspaces with a contagious, unconditional love. . . . Wild Atlanta is an honest and hopeful portrait of Georgia's biggest metropolis. I am personally inspired and gladdened by it and look forward to visiting and revisiting the parks so lovingly portrayed in its pages."
Sherri L. McLendon, M.A., Atlanta, marketing consultant
"Wild Atlanta rambles along the pathways of the city's hidden, untamed spaces. It reveals in exquisite detail a deep awareness of our essential humanity and personal connection to the natural world. Essentially a communion between outer and inner landscapes, the compelling poetic narratives unwind across the page, while verdant images reveal the city's poignant, hidden beauty. . . . Wild Atlanta reminds us that we are meant to dwell within the natural world, not apart from it."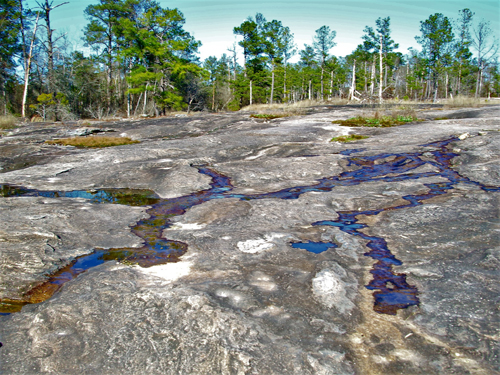 Mark Yates, Ph.D., Decatur, science educator
"Finally, Atlanta's urban forests receive the tribute they deserve with this blend of inspiring poetry and radiant photographs. The pages glow with the evident love that Stephen Wing and Luz Wright have for the subject matter. For those who have ever wandered backwoods and been filled with wonder at the flora and fauna, that magic is brought into the home with this volume."
John Beal, Atlanta, former board member, Dogwood Alliance
"I've read through this book three times so far! Each time, I fell under its spell and was pulled along. The poetry and photography dance beautifully page after page. It was like being lost in the woods, but not so lost that there is any concern, just a sense of wonder at all that reveals itself the more present I become. I loved re-visiting places I've wandered myself and couldn't believe how many places remain to be explored. The Atlanta area is blessed to have these magical spaces."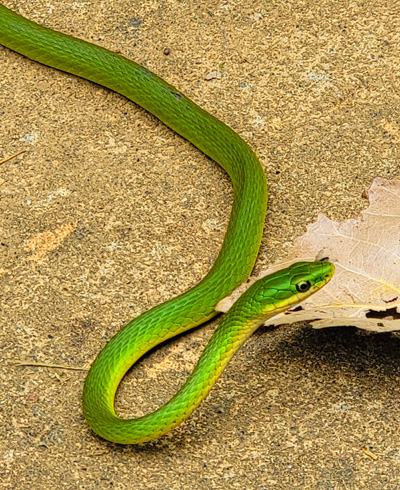 Anna Foote, Atlanta, nonprofit professional
"Through Wing's words and Luz's splendid accompanying photos, I have been taken to amazing places and spaces in my own hometown, made sacred. Wing and Luz have also taken me back to places where as a child I ran free during family outings.  Atlanta is indeed fortunate to have someone who loves these Wild Atlanta spaces as much as Wing clearly does."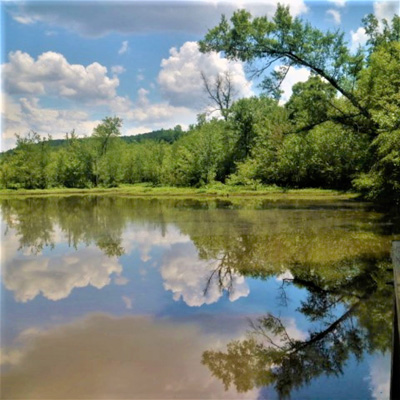 Leigh Wallace, Woodstock, mother & activist
"I love being in wild natural places and Wing's poems take me there! His writing puts me in the picture, engaging my senses of smell, sound, sight and touch . . . feeling the earth beneath my feet and sensing the stillness of the forest. His poetry motivates us to be mindful in observing tiny details and to consider the passage of time in our natural spaces."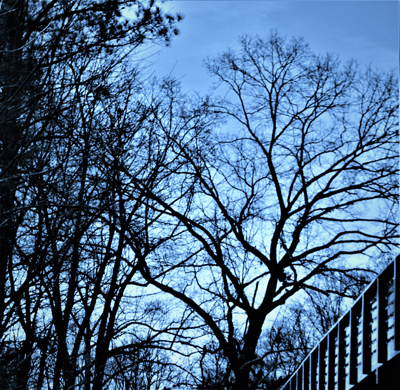 Beth Remmes, Lilburn, workshop leader & environmentalist
"Wing's poems and accompanying photographs are a beautiful and heartfelt tribute to urban wild spaces. This book is a gift to the Atlanta community and will inspire you to explore and protect these hidden gems nestled in the city of trees."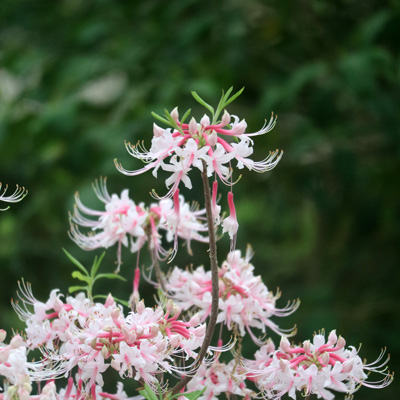 Jed Brody, Decatur, lecturer in physics
"Stephen Wing is a keen observer of nature – and human nature. Like a seedling rising through a crack in the sidewalk, his poems will surprise you, and maybe even crumble the pavement, exposing the dark, fertile soil below. Watch to see what grows! Like Wing's poetry, Luz Wright's photography captures the otherworldly mythic grandeur of trails and benches, water and earth and sky, the tapestry of roots and leaves, gleaming like the emerald of an amulet."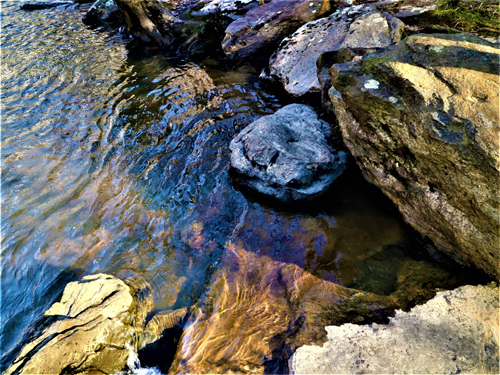 Terri Evans, Atlanta, teacher
"While reading Wild Atlanta I found myself conflicted. I wanted to stay with the book, absorbing the images created by the words as well as the photographs. But at the same time I felt compelled to run out of my house to see for myself the gardens, fields, and forests that Stephen describes and Luz documents in pictures. The poetry drew me in with its joyous depictions of places both familiar and undiscovered."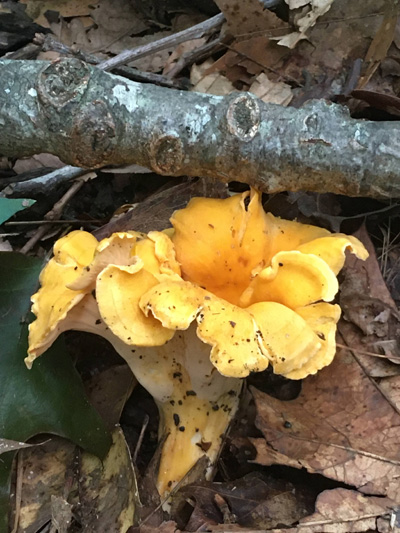 Anita Snoody, Atlanta, artist
"Wild Atlanta is truly a little treasure. It describes my favorite southern city beautifully! As a nature lover myself I appreciate the wonderful mix of the city and its wild spaces that are hidden away in the middle of the hustle and bustle. . . . Reading it is as if one is taking a stroll through and connecting with 'Wild Atlanta.'"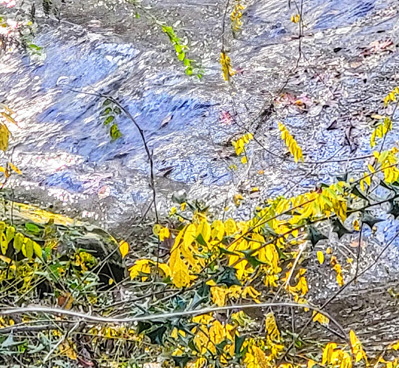 Reuben Haller, Atlanta, professional clown
"Wing's poems are as clear and focused as a tree against a blue winter sky, as he explores the natural world and our place in it. His poetic voice is like that of a friend with whom you are taking a pleasant leafy meander. This, combined with Wright's lovely images of Atlanta's green places are an invitation to discover, explore, and reflect on the natural beauty that still exists in our large metro area. . . . Open this book and soon, somehow, you will find yourself among the trees!"
Wild Atlanta is also available in these local independent bookstores:
Tall Tales
2105 Lavista Rd. NE #108
Atlanta, GA 30329
404–636-2498
Little Shop of Stories
133 E Court Square # A
Decatur, GA 30030
404-373-6300
Charis Books & More
184 S Candler St.
Decatur, GA 30030
404-524-0304
Bibliotech
1390 McLendon Ave NE
Atlanta, GA 30307
404-490-1245
Sevananda Natural Foods
467 Moreland Ave. NE
Atlanta GA 30307
404-681-2831

Bookmiser
3822 Roswell Rd #117
Marietta, GA 30062
770-509-5611
The Crazy Book Lady
5058 Allatoona Gateway
Acworth, GA 30101
404-636-2498
Dogwood Books
231-A Broad St.
Rome, GA 30161
706-235-2660

Book Exchange
2932 Canton Rd # 220
Marietta, GA 30066
770-427-4848

A Cappella Books
208 Haralson Ave. NE
Atlanta, GA 30307
404-681-5128
Eagle Eye Book Shop
2076 N Decatur Rd.
Decatur, GA 30033
404-486-0307
Fernbank Museum Gift Shop
767 Clifton Rd.
Atlanta, GA 30307
404-929-6300

Douglasville Books
6643 Church St.
Douglasville GA 30134
770-949-4363
Phoenix & Dragon
5531 Roswell Rd NE
Sandy Springs, GA 30342
404-255-5207
Signup for Wing's Email List
Be the first to know about author appearances and more!
Free ebook, video performance, monthly newsletter, blog, workshops, action alerts, etc.